The Banking Royal Commission is a hot topic at the moment in financial circles.
The below article outlines some of the concerns for people looking to acquire home loans.  At Cornerstone Home Loans, we have definitely noticed some changes to lender policy making it tougher.  In saying that, lots of people are still buying homes or refinancing and it is simply a case of staying on top of policy changes for each lender and ensuring we comply with requirements.   One of the advantages of being a broker is allows us a large range of lenders to choose from.  While some of the big banks are being particularly slow and overly cautious, there are still a number of other lenders that have super fast turnaround times and less stringent policy requirements.   We make it our job to know which lender is the best fit for our clients and where the greater chance for success is which is particularly important in a tough market.  For anyone  entering the property market, we would always suggest that you obtain a pre-approval – this will give you greater confidence to move forward.
The Hayne effect: Home loans will be harder to get and take longer
Customers will probably find it tougher to get a home loan because banks will be more cautious about lending standards in the wake of the royal commission, ANZ Bank chief Shayne Elliott says.
As ANZ delivered results seen as "soft" in financial markets, Mr Elliott on Tuesday said the Hayne Royal Commission into Financial Misconduct would make it more likely ANZ said no to customers "at the margin" who may previously have been given the green light.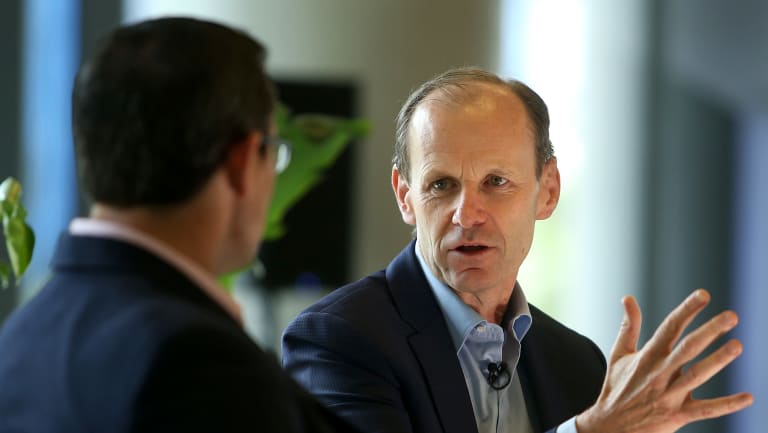 Mr Elliott also admitted he was wrong to have opposed a royal commission, and said the hearings would result in further "damaging issues" being aired in weeks ahead when the inquiry looks at business lending, including ANZ's treatment of farmers.
Home loan growth has slowed since late last year, after the housing market came off the boil and banks tightened their underwriting standards, and analysts expect the trend will continue.  Mr Elliott on Tuesday said the royal commission was also likely to contribute to softer credit growth across the economy.
"People are still going to want to buy and own a home, so it's not like any of this changes fundamental demand, but it will change the process and it probably will make it harder for people to be successful in their applications," Mr Elliott said on a call with analysts.
"And it probably means that banks are going to be just that little bit more cautious, either just psychologically, because of a little bit of fear, or putting in place more processes, and in that environment, that will just slow things down I imagine."
Mr Elliott stressed he was not criticising the royal commission, but said it was likely bank staff across its branch network would be more conservative in their credit assessments and what was sought from customers.
The royal commission has shone a critical light on the banks' processes for validating customers' expenses, and Mr Elliott said it was likely ANZ would "tighten up" processes in this area. This could include staff asking more questions and demanding  more documents such as bank statements in order to obtain a more detailed history of their  customers.
"That will by necessity slow down, I imagine, most people's ability to get a loan," he said. "You'll have to be more prepared."
 Mr Elliott said there would be more likely they'll say "no" to marginal customers who would previously have been given credit. "It will be a little bit harder at the margin, but not en masse," he said.
 Mr Elliott also told analysts he had been wrong to oppose a royal commission  – which the banking industry  supported late last year as the the government faced an internal party rebellion over the issue.
"Until recently, I believed a royal commission was unnecessary. I felt the issues would be largely known and were being addressed with the appropriate reforms put in place. While I only had detailed knowledge of ANZ's situation and our action and plans to remediate, it's clear with recent revelations that I was wrong," he said.
"The sector needs to change materially. Our industry has the power to do good, but unfortunately we have seen that we also can cause significant damage."
 With the royal commission turning its attention to business lending later this month, Mr Elliott said "more damaging issues will be identified with more appearances over the coming weeks."
This would likely include ANZ's "failings" with a portfolio of rural loans it bought when it acquired Landmark in 2010, an area where ANZ has previously admitted it made mistakes.
Mr Elliott argued the royal commission could ultimately give banks an opportunity to make "fundamental" changes that would be in the best interests of both customers and shareholders.
"While confronting and challenging, this is a watershed moment for our industry and an opportunity for ANZ to lead the required changes for the benefit of all stakeholders," Mr Elliott said.
Published: Sydney Morning Herald 1 May 2018 — 5:52pm
https://cornerstonehomeloans.com.au/wp-content/uploads/2018/08/9421822-3x2-340x227.jpg
227
340
Tracie
http://www.cornerstonehomeloans.com.au/wp-content/uploads/2017/05/logopadded-1030x368.png
Tracie
2018-08-19 10:43:09
2018-08-20 01:29:04
The Banking Royal Commission: Impact on Home Loans